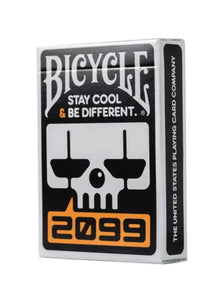 Card-Addiction.com
Bicycle X Lautie 2099 Playing Cards [Asia Import]
Regular price
$28.50
$0.00
Unit price
per

Produced by the famous brand 'Bicycle,' these poker cards are some of the most popular in the world. Bicycle has been designing excellent classic poker cards for over 130 years.
The cards combine elements of the Lautie 2099 series with Bicycle's unique design concept. Every corner of the card is printed with aspects of the 2099 series.
Made of premium quality paper, this card is produced with AIR-CUSHION craftsmanship, giving it a smooth and pliable texture.
---